Sprint Review (scrum agile, agile, scrum master, scrum methodology, scrum certification) 
What are Stakeholders
So first of all, what are stakeholders? Stakeholders are individuals who are outside of the scrum team and yet have a vested interest in the outcome of the project. They are usually investors in the project sometimes in terms of money but usually in terms of time. Usually the outcome of the project directly affects their career in some way.
Examples of Stakeholders
A product manager usually plays the role of a product owner so in that instance is not a stakeholder strictly speaking, since he or she has a role in the scrum team. However, the senior product manager is an example of a stakeholder, having a vested interest in the outcome of the project. A head of department who is actually responsible for the success or failure of the department's projects is a stakeholder since the success of the department is directly related to the quality of the finished product. Directors on the non-executive board stand to see their shareholders profit from the product and have a vested interest in it. Other examples of stakeholders are marketing managers support team managers and legal representatives. The product owner should be very familiar with the stakeholders, since he needs to interface with them in order to make sure the requirements are in line with the business.
The Importance of Stakeholders at Sprint Review
In my experience, the presence of stakeholders at the sprint review has been invaluable. Very often, issues and matters crucial to the finish product come to light early in the process instead of at the end of a release. Scrum is a huge advocate of the agile principle of communication between the customer(s) and the team, therefore the sprint review exists to make this a reality and increase return on investment. I advise scrum masters and product owners to work as closely as possible with stakeholders to emphasise the importance of the sprint review, since the results of doing so will be positively evident in the finished product.
for all the fundamentals of scrum see: The Power of Scrum, In the Real World, For the Agile Scrum Master, Product Owner, Stakeholder and Development Team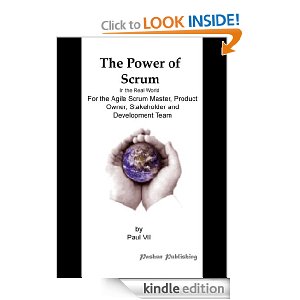 for an ADVANCED OVERVIEW OF SCRUM see this cost effective MEGA EBOOK: Scrum, (Mega Pack), For the Agile Scrum Master, Product Owner, Stakeholder and Development Team